In this article, I showcase 43 tips to help you save money. Most people have a monthly income by working a full-time job, and with this constant stream of income, we tend to spend money more easily and thus wasting money on things we don't really need. This money can be better applied by maybe saving up for a nice vacation to a place you've never been before, or to buy that new washing machine you really need. Do you have a budget or an active savings plan? Have you paid off all your debt? If not, keep reading for some handy tips on how to save your hard-earned cash.
1. MAKE A LIFESTYLE CHANGE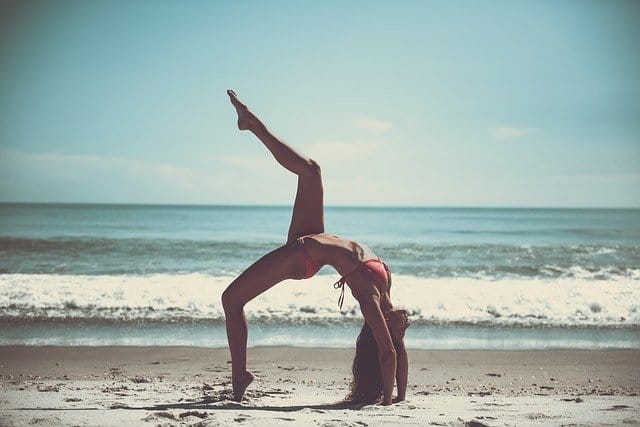 Saving money is a lifestyle change. Whether you decide to start a new exercise regime or to become vegan, it's your choice and you do it on your terms. Start with small changes like switching off lights that you're not using, catching a lift to work with someone whenever you can, and shop around for the best prices before buying something. This includes groceries!
2. FIND CHEAP RECIPES
Make a big casserole of lasagne ahead of time and pack your own lunches to work. Lasagne works well, and so does spaghetti bolognese, or shepherd's pie. Pack something hearty and homemade that will get you through the day without the need to buy snacks when you're at work.
3. BE HONEST ABOUT YOUR BUDGET
Don't be afraid to tell your friends or family that you can't afford to go out to dinner, or that you can't join them on an expensive weekend away. In the end, it is your own responsibility to balance your budget, not theirs.
4. BREW YOUR OWN BEER
With lockdown, many people tried making their own drinks. Many failed, but most of those who did proper research (check out beerguevara.com to get started) succeeded. We brew our own beer, and if you time it right, you will never run out, and it is a lot cheaper than buying it in the shops. You can also reuse your beer bottles, so the only waste you have is the caps, but those can be reused for craft projects, or recycled.
5. DO YOUR OWN DIY
I don't think there is any DIY project that you can't find on YouTube. Here is a great channel to get you started: Do It Yourself With Greg. Instead of calling the plumber next time to unplug your drain, Google it and learn to do it yourself. You will save yourself thousands of rands each year. Alternatively, if you do decide to call a plumber, watch them while they do your repairs and learn from them by asking questions. Next time, you will know how to do it yourself.
6. DO PROPER RESEARCH FOR BIG PURCHASES
When it comes to big purchases like a new car, or even a house, don't look at what other people are buying. Figure out what you need and what you can afford and shop around until you find what you need and that is also within your budget. Don't be in a rush. Take your time and be patient until you find the perfect product for you.
7. SHOP SPECIALS AT THE SUPERMARKET
Before you go to the shops to do your grocery shopping, make sure to check out the specials first (you can Google them and check them out online before getting in your car). If there are three grocery stores close to you, make sure to shop for the cheapest products between them and buy in bulk if you can.
8. DON'T PAY FOR A GYM MEMBERSHIP
We don't stop playing because we get old, we get old because we stop playing. The trick is to keep moving – no matter what you do. If you're stuck at home for most of the time (like during lockdown) you can exercise for free in your own home via FitOn. Walking and running outside is also free and a lot healthier for you. By being healthy you ultimately save on your medical expenses as well.
9. REGROW VEGETABLES
A lot of vegetables like celery and lettuce will regrow if you keep the bottom part immersed in water. You can save a lot of money by regrowing vegetables instead of buying them again. Click here to see how you can do it.
10. BAKE YOUR OWN BREAD
There are recipes as simple as throwing three ingredients together, mixing them, and putting them in the oven. Don't tell me you can't do that! Click here for an EXTREMELY easy and delicious recipe.
11. EXTEND THE LIFE OF YOUR EXPOSABLE RAZOR
Okay so this sounds like an old wives' tale, and I haven't tried it myself, but they say when your razor blade appears to be getting a little dull, rub it backwards on your arm for about 10 times. The skin acts like an old-fashioned leather strop and sharpens the blade. Let me know if you've tried this and if it works!
12. SAVE ON HEATING/COOLING
What is better than having the heater on in winter? Or to relax in front of the air conditioning in summer? You can save money by monitoring the hours that you have these appliances on, and trying to reduce the time that you're using them. In winter, add an extra layer of clothing, or do some jumping jacks to warm yourself instead of sitting docile in front of the heater. In summer you can take a swim (if you're fortunate enough to have a pool) or take a cold shower instead of just lounging under the AC. Drink more water with ice to help your body cool itself.
13. TAKE FREE CLASSES ONLINE
Many platforms offer low-cost as well as free classes. My favourite platform is Udemy – they have regular sales on their courses and you can find free ones there as well. Open Culture also lists a lot of online classes that you can take for free. Click here to access them and start your studies right away.
14. NOT ALL AT ONCE
Don't make a huge list of things you need to cut to save money. You will overwhelm yourself and then the chances of failing are higher. Start small and change one thing at a time. The 21/90 rule states that it takes 21 days to make a habit and 90 days to make it a permanent lifestyle change. Is there a new lifestyle change you would like to make? Commit to your goal for 21 days and it will become a habit. Commit to your goal for 90 days and it will become a part of your lifestyle.
15. MAINTAIN YOUR CLOTHES
Sometimes a tear in a piece of clothing can be repaired for a fraction of what a new item of clothing would cost. You can also redye an old pair of faded jeans to look new.
16. MAKE FOOD ITEMS YOURSELF
You can make your own almond flour or sunflower flour, instead of buying it. You can make your own granola, hummus, salsa, pesto, and many other things. There are thousands of recipes out there for anything that you could make yourself – start researching! Here is a wonderful video of an inspirational woman who preserves her own food for her family.
17. MAKE YOUR OWN CLEANING PRODUCTS
You can search the internet on how to make your own cleaning products, or you can just buy ONE bottle of Cleen Green Concentrate for about R65.00. I have replaced all cleaning products with this one. I pour the concentrate into a spray bottle and I use it to clean the stove, the sink, the bathtub, mirrors, windows, and we even clean the floors with it. The only other cleaning agent we buy is Sunlight for the dishes.
18. BUY A DEEP FREEZER
If you have the space to own a deep freezer, don't even think about it, just buy one (except still do your research as to which one will fit your specific space and needs and BUDGET!). When you're buying groceries and you see fish fingers on sale, you can buy 5 boxes and put them in your deep freezer. Then next month your budget might be a little tighter and your food budget might not be what it should be, then you have 5 boxes of food in the freezer to help you out. This goes for making your own food and freezing it as well. If you see minced meat on special you buy 3 kg and you make 3 lasagnas and you freeze them. You can keep them in there for a long time and then you always have homemade food on hand.
19. AUTOMATE IT
If you have bills to pay each month that are more or less the same amount each month, set up a debit order for them via your online banking. You don't have to go into the bank to do these anymore. This way you won't forget to pay anything and if you set them to go off one day after you get your salary, then you won't be able to spend that money and thus miss out on a payment (which would cause fines and extra interest). If possible, pay a higher amount than necessary if it's for something like your clothing account or your credit card (the interest for these are usually very high), so you save money on the interest.
20. DON'T BUY A LAPTOP
If you need a laptop to take notes or write with while travelling, consider buying a Bluetooth keyboard instead and pairing it with your phone. This way you can take notes on your phone and if you have Google Drive, everything will sync to your desktop at home. Just remember to have some spare batteries for your keyboard!
21. CHECK YOUR BILLS
Always check your bills to make sure the amount on them is correct. If you have ANY doubts, contact the person responsible and have them explain your bill to you.
22. KEEP YOUR HOUSE CLEAN AND ORGANISED
Letting your house get very dirty and unorganised is a recipe for disaster. Then when you finally decide to clean up and organise everything, you usually buy too many cleaning products, or you hire a cleaning service which charges you an insane amount of money. Being unorganised also results in buying duplicates of something just because you didn't know you already had it. Stay organised by making a list of everything in your pantry or cabinets (kitchen & bathroom) and keeping it in a folder. Keep inventory of what you have, and as you finish something, write it on your shopping list. This way you will never run out of anything and you won't have too much of something. The best practice with e.g. dishwashing liquid (and many other things), while you're using one bottle, keep one refill in the cupboard. As soon as you refill the bottle, buy another refill.
23. MAKE YOUR OWN DETERGENT
I have a recipe that I swear by. You just use this mixture without using a softener. It cleans very well and it keeps your washing machine clean as well. Softener creates a buildup which later will create slimy black pieces that look like mould that will stick on your clothes and will be almost impossible to remove once dried. You can find the recipe here.
24. GROW YOUR OWN FOOD
To grow your own food is one of the most satisfying things you can do. If you don't know how I recommend you watch a few YouTube videos that explain how to do it. I would suggest growing your own tomatoes to start. They are so easy to grow and you will feel an immense sense of achievement once you start seeing those tomatoes turn red! You can buy seeds at almost any grocery store. Just make sure you plant your seeds at the correct time for the region you're living in.
25. CANCEL DSTV
At the time of writing this article, DSTV Premium cost R829 per month. This price has been increasing every year. There are hardly any new movies – they repeat the same movies month after month. Ever since I signed up for Netflix three years ago I've never paid more than R169 per month (this is the most expensive package they have – they start at R49 per month if you want to watch on your phone only). New movies and new series are being added constantly – there is no way that you would ever run out of things to watch. This is a HUGE money saver.
26. MANAGE YOUR PERSONAL FINANCES
If you have debt – you need to pay off your debt as fast as you possibly can. Your debt incurs a lot of interest and if you pay the minimum of what you need to pay each month you will pay a lot of interest. That is money that could have gone to an overseas vacation or studies. Also, don't worry about what car you're driving. As long as it is getting you from point A to point B what else matters? The best car you can have is one that is paid in full. Never buy a new car, because it loses value the second you drive it off the dealer's lot. That does not happen when you buy a second-hand car. Instead of buying a new car, rather look for a good quality second-hand car and buy it in cash.
27. RESTORE OR BUILD YOUR OWN FURNITURE
Or you can buy them from pawn shops or thrift stores. By building or renovating furniture it can turn into a nice hobby if you're good at working with your hands. It could even turn into a very profitable hobby if you can renovate or build furniture for other people by selling your services.
28. OPEN OFFICE & GOOGLE DOCS
You don't need to pay a lot of money for a Microsoft Office license anymore. You can download OpenOffice or Google Docs for free. I use Google Docs and it's more user friendly with a lot better features (and fonts) than you will find in Microsoft Word. There are Google Docs (Word), Google Sheets (Excel), Google Slides (Powerpoint) and even Google Forms where you can create your own forms to use online. All for FREE.
29. ONLY DRINK WATER
If you have some extra money to go out and eat, keep to drinking water. All other drinks have huge markups and that is where restaurants usually make the most of their money. If you like beer, brew your own. If you like wine, buy Odd Bins wine at Checkers (a lot cheaper than the "brand name" wines with fancy labels).
30. TREAT YOURSELF (SOMETIMES)
You work hard for your money so you have to do something fun with it sometimes. Buy yourself an ice cream, go out to dinner, buy yourself something nice to wear. Just remember to not incur any debt by treating yourself.
31. WAIT OUT LUXURY PURCHASES
Do not buy something on impulse! If you see something you want (not need), wait two weeks and research it to see if you can find it cheaper somewhere else. Also, think about it and decide if you really want it and if you can actually afford it. If it is something that will make your quality of life better e.g. a fitness watch, shop around for the best prices, or wait a bit to see if you can buy it on special. You don't have to buy something immediately after seeing it. Impulse buys usually result in being a huge waste of money.
32. USE LESS
If you carefully look at everything that you're using, you can definitely try to use less. You can use less liquid soap when taking a shower. Try to use less shampoo when washing your hair. A good indication to see if you're using the correct amount of laundry detergent is to see if it's making any soap bubbles on the surface of the water while the machine is washing. If there are no bubbles, you might not be using enough. Next time, start with less than what you usually use and then when the machine starts the wash cycle and you don't see any bubbles after a few minutes, add a small amount of washing powder until you see only a few bubbles appear on the surface.
33. REUSE BOTTLES AND JARS
Glass jars you buy spaghetti sauce in can make great containers to store rice, pasta, or anything else you want, instead of just throwing it away. If by any chance you have enough containers, give them away to someone in need of some containers. Throwing away containers that can be reused should not even cross your mind.
34. LOOK FOR CHEAPER MEANS OF TRANSPORTATION
My boyfriend started riding his bike to work every day. Even during winter! He refilled his bakkie's tank ONCE during the last month. He is saving so much money, AND he's lost a lot of weight, so it's a win-win! If you can walk or take your bike to work instead of driving, you're saving on gas and maintenance to your car. Another option is carpooling with some colleagues. That way you all save money and you can take turns.
35. USE IT TO THE LAST DROP
Do you make sure a container is truly empty before throwing it away? If you're not struggling to squeeze out your toothpaste for at least 3 days you're doing it wrong. Squeeze that tube until your fingers hurt! Pour a little bit of water into your shampoo bottle and rinse that last bit of shampoo out of the bottle. You need to be thinking about things like this all the time to make sure you get everything you paid for.
36. NEVER BUY THINGS FULL PRICE
This goes for just about anything. Clothes, appliances, furniture, even food. When it comes to food, design your menu around food that is in season instead of buying things out of season (these are imported and a lot more expensive). When you need a washing machine, decide what it is you need and what your budget is, and then research all the shops in your area. Stay informed on all of these prices and buy your washing machine as soon as it's on special and within your budget. Remember just because it is on sale doesn't mean you have to buy it. Only buy it if it's within your budget and buy it in cash!
37. FOCUS ON PREVENTATIVE CARE
Staying healthy is better than getting healthy. Don't neglect your sleep, eat healthy foods, cut back on sugar, and make sure you get enough sun per day (at least 30 minutes) for that Vitamin D. Doctor visits and hospital care are extremely expensive, so it is better to eat healthily and exercise every day.
38. DRY YOUR CLOTHES OUTSIDE
Drying your clothes outside (or inside on a rack) is free. Drying your clothes in a dryer is expensive!
39. GET THE HOUSE YOU NEED, NOT THE ONE YOU WANT
Just because you can get approval for a 3 million Rand house, doesn't mean you have to buy a 3 million Rand house. You can buy a 1 million Rand house if it suits your needs. E.g. if you are a family of four, you don't need a 6 bedroom house. Once again, decide what it is you need and what is within your range to maintain (house maintenance is expensive), so that you don't overspend when it comes to buying a house. You can always use your extra money to upgrade your 1 million Rand house because you will have extra money to do so. Whereas you might not have any extra money when buying that 3 million Rand house.
40. HAVE A NO SPEND MONTH TO SAVE MONEY
What this entails is that you pay all your bills at the beginning of the month and set aside your savings and then the only money you spend is on gas and groceries. You don't buy anything you don't need. No alcohol, no eating out, no shopping. This will enable you to pay off your debts a lot faster as well as increase your savings exponentially. You can do a no spend month every two months, or as often as you can. Just remember that this doesn't mean that you should spend double the money when it's not a no spend month!
41. DROP YOUR CELLPHONE CONTRACT
If you already have a contract, chances are there is nothing wrong with the phone you have now. If your phone is still working perfectly, don't renew your contract and just keep the phone you have now. I would recommend that you still have insurance on your phone for when something unexpected happens to it. As soon as your contract expires start saving for a new phone in case you might need one later. Buying a new phone cash is a lot cheaper than buying a phone on contract, just because of all the interest that they charge.
42. PICK UP THE PHONE AND NEGOTIATE
If your insurance company wants to increase your bill, call them and ask them the reason for the increase. Also, tell them (nicely) that you will be shopping around for cheaper insurance. They can give you a better price or they can give you their blessing, but they can't force you to stay with them if you can find cheaper insurance elsewhere. It's your money and you don't have to feel bad for not wanting to pay for expensive insurance.
43. BUY GENERIC MEDICINE AT THE PHARMACY
For almost all medicine out there, there is a genetic alternative that is a lot cheaper. If you have a choice, get the generic version and save your money.
---
I hope at least some of these tips will help you to reach your financial goal. Please let me know in the comments which of these tips you found the most useful.